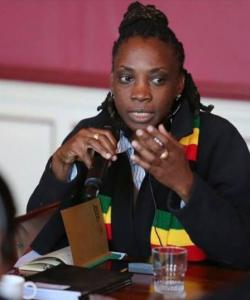 Graduate Student, Department of Government
Vicki J. Hanson MPhil/PhD Candidate in Public Policy at the Department of Government, University of the West Indies (Mona).  Her research work involves exploring the public policy issues to be resolved in a regulated cannabis (ganja) industry in the Caribbean, using Jamaica as the case study.
Vicki J. Hanson currently serves a member of the Board of Directors for the International Drug Policy Consortium (IDPC), which is a global network of 192 NGOs that focus on issues related to drug production, trafficking and use.  She is also a Committee Member of Ganja Growers & Producers Association Jamaica (GGPAJ), which works closely with traditional cannabis farmers in Jamaica.  Vicki J. Hanson is currently the Research Assistant in the virtual Interdisciplinary Centre for Cannabis Research (ICCR), and has contributed to the IDPC efforts at the 63rd Session of the Commission on Narcotic Drugs (CND) Committee.  
Vicki served as the first Director of Special Projects and Corporate Planner at the Cannabis Licensing Authority (CLA) from 2017 to 2019, where she did significant work on a development approach to Alternative Development Programme for cannabis, which sought to create and alternative regulated medicinal market for traditional farmers to supply cannabis, rather than a crop substitution approach which is embedded in prohibition methodology.